Experience The Spirit Of Jet Car Rental Adventure
SEAKART ADVENTURE DUBAI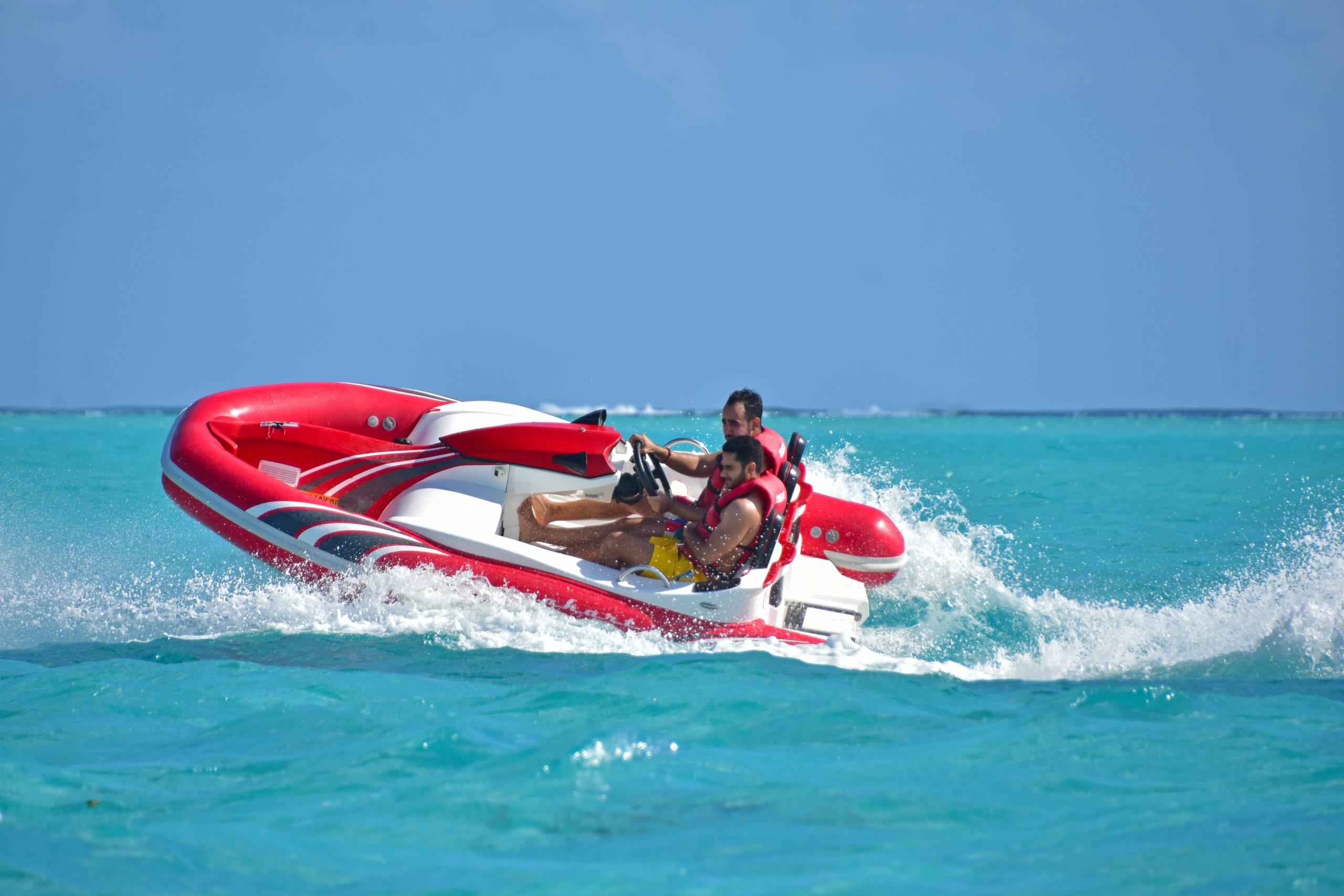 Enjoy driving a luxury jet car in Dubai Marina and have an unforgettable experience. Exclusively from Boat Ride we bring you the best Jet Car experience ever in Dubai
Jet Car Rental Dubai
Curious about levelling up your challenge when it comes to watersports?
Rent a Water Jet Car and explore the hidden gems in Dubai on the sea.
Licenced and Professional Instructors.
Best Jet Cars Equipment in Dubai.
Guaranteed Satisfying Experiences.
Unique Holiday With Jet Car
Visiting Dubai is always different because it is the best destination if you are sightseeing and landmarks lovers.
But what if you can experience it on the sea?
Water Jet Car, of all the water sports, is the best sport that gives you the exciting feeling of driving at the sea. Jet Cars are more similar to race cars which are designed for athletes, and its engine is designed for speed roads.
Because we know that Dubai landmarks are completely different from the sea view, we offer a wide range of destinations you can choose from. And the duration can be up to 2 hours and start from 30 minutes.
Be the first to drive on the water
Even though the Water Jet Car is a viral trend, still many people are afraid to experience it!
With us, we provide the best-experienced instructors who briefly train you before your Water Jet Car ride, giving you the professional guide you might need to drive safely, and don't worry about anything more than enjoying the fun.
Not just that, Our instructor will be with you minute by minute and a safe boat will accompany your ride. So you can drive Jet Car Rental on the beach with family or in the heart of the sea to feel the excitement of adrenaline.
Jet Car Rental Prices and Destinations:
From our side, we always value our client's satisfaction so we provide different Jet Car Rental price offers per car including VAT:
Package 1:
15 Minutes 1050 AED.
30 Minutes 2100 AED.
1 Hour 3149 AED
Package 2:
15 Minutes 800 AED.
30 Minutes 1200 AED.
1 Hour 1800 AED
* Covid-19 Precautions and safety measures are in place.
How many people are allowed on a jet car rental ride in Dubai?
You can ride your Water Jet Car alone or have fun with your family and friends up to a maximum of 3 passengers and children above 14 years old are always welcome of course provided that they are with their legal guardian.
What Are The Jet Car Rental Destinations You Will Visit in Dubai?
We guarantee our clients a memorable adventure by visiting the best destinations in Dubai you always want to visit.
Here's what you can expect:
Dubai Marina

Jumeirah Beach Residence

Bluewater Island

One & Only The Palm

Palm Jumeirah

Atlantis Hotel

Burj Al Arab

Jumeirah Beach Hotel
How To Book & Pay For Water Jet Car Rental?
You can book your Water Jet Car through the website or give us a call and speak with a tour planner on Whatsapp: +971 50 1786 867.
You will get a detailed voucher for your Jet Car Rental:
Vessel

Ride start and finish date and time.

Duration.

Price.

Meet point.
Before your Water Jet Car ride make sure you have your voucher and a valid identification: Labour Card, Emirates ID, Passport ID, VISA & Driving Licence.
Working hours:
Our experts are expecting your call throughout the week from 9 am to 3 am.
FAQs:
What do I need to wear?
No restrictions on swimwear but our experts recommend that passengers wear comfortable and light clothes like shorts and bathing suits.
I can not swim. Is Jet Car only for swimmers?
Water Jet Car is suitable for anyone even if they can not swim. We provide professional instructors to be with you the whole ride.
Do I need to wear a life jacket to ride a Water Jet Car?
Yes. But you don't need to worry about safety. We provide life jackets for all passengers, adults, and children.
What time is it recommended to book a Jet Car?
Booking is recommended 2 days in advance.
Water is part of Dubai's DNA, it's the shimmering backdrop of our city's skyline and home to marine life that includes everything from brightly colored fish. Dubai's waters – which range in color from delicate turquoise to choppy cobalt, depending on depth – are our playground. It is where we surf, paddleboard and swim, a place where we relax, rejuvenate and relax. It's hard to feel anything other than happiness with the sun on your skin and the breeze in your hair as you cruise the water by kayak, canoe or boat.
The jet car in Dubai is one of the most popular activities in Dubai, especially Dubai Marina, Jumeirah Beach, Dubai Port, Atlantis, Burj Al Arab and others.
How Much luxury jet car?
Most of the tourism within Dubai goes to boats, boats and jet skis, but the boats offer you the Dubai Freedom game, the luxury jet car, the most admired game for water sports lovers, you can not stop driving once you try the first minute.
Trips start from Dubai Port, passing through Atlantis, Burj Al Arab and some monthly destinations. Once you get in the jet car and start driving, you will feel the adrenaline pumping and the excitement and excitement will overtake you.
You can drive it alone and you can share that exciting experience with friends or family. One of the most important features of a jet car is that you can swim in the middle of the water.
Our dedication to surfing and clothing has contributed to our success, but it is the dedication we give to our clients that truly sets us apart. We strive to give you a personalized and enjoyable shopping experience and that's what has kept people coming back locally and internationally for years.
What are the specifications of the jet car and how to use it?
Jetcar "Our vehicle gives you the feeling of driving in the sea. It's a very different feeling. There are no limits to doing work either. Naval movement is always possible when it is. Convenient, but not always possible on the ground, it is crowded and traffic is not. Comfortable, and people can interact with you when you drift, the sea provides the opportunity for that
Use too much space, and if you fall into the sea, you will fall softly and you. will not be harmed. There is really no such attitude in this car, Jetcar Rent is very. A safe marine vehicle, you can enjoy the fun of driving with comfort and confidence. There is no limit on jet car models, you can tell us which one you like in the car model. you want, the jet car can be specially produced for you with the colors you want.
A jet car is a marine vehicle that you can use in large areas where there is a lake, pond, sea or any water suitable for driving in your area. Experience the thrill of adrenaline and the ability to drift with your heart is a jet car, you can use it anywhere, in short, on the beach with your family and friends on a lake. or by sea. Jet car can be suitable for use in different purposes as per your request.
Boots Raid Jet Car offers luxury for sale, and we have different models that you can choose from, and the price of the Jet Car varies from others based on the color, price, model, type, power and engine.
Jet Car Dubai provides the process of selling and shipping the Jet car to most Arab countries within a short period of time. After receiving the client's request, verifying the correctness of the required specifications and receiving an advance payment.
The jet car is safe and easy to drive, and it differs slightly from driving a jet ski, as the gear is used in which the feet are used while driving.